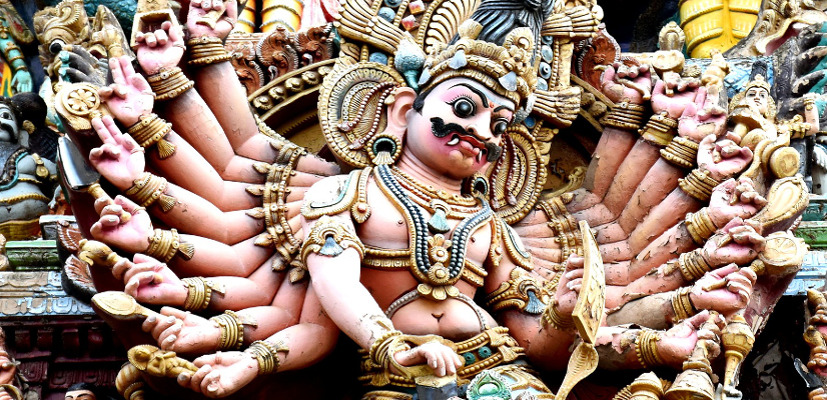 India – the land of cultures, religions and traditions, a place where every festival, every prarthana (prayer) has its own significance. Merawalapandit.com choose to bring this culture online and give every individual an opportunity to follow their culture with no worries by selling religious products online and helping people book pandits for their puja's with just few easy steps.

I always believe every idea has an experience behind it and when Mr. Rajnish Kumar (owner of merawalapandit.com) thought of selling religious products online, there was an experience behind it too. But before we begin, let's know a little more about merawalapandit.com. This online store is a one stop solution to all your religious problems. But why an online store? Why an ecommerce software? Let's find out!
When we talk about online stores we have seen variety of goods sold and that's the benefit of selling through an ecommerce website, but never thought that religious products too could be sold online! But merawalapandit.com changed my perspective. What could have been the experience behind this unique idea! "We were new to Mumbai and two years back we were looking for a pundit for performing a puja at our home, but we had a tough time looking for a good pundit and find the right puja products (samagri). I thought there would have been many people around me facing the same problem! and that was the time I thought of opening an online store for these products and services. Today people have no time for spiritual things but want to follow their culture too, so opening an online store for religious products was the best solution and by far the best decision I made. This would help the people connect to their cultures and pass the same to their children."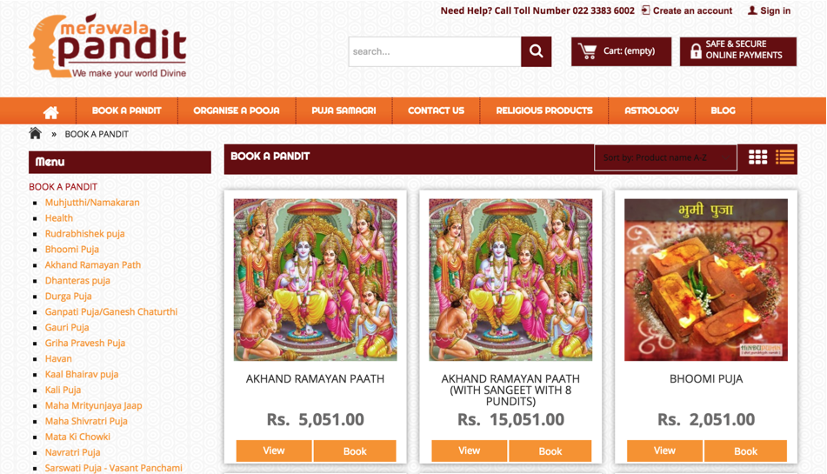 It's important to have an online store and this is what Mr. Rajnish had to say about the importance of having your own store online. "The aim to reach a greater geographic location and having a global reach and presence it's quintessential to have your own online store."
Opening an online store for religious products would not have been easy for Mr. Rajnish so how was the journey of overcoming the hurdles… "The major issue we faced was to convince the Pundits. They are the people who will represent us. Finding good pundits and making them understand the business model was a challenging task. Meeting each and every pandit, making them understand the benefits of the business was difficult. This field is a little unorganized and when you are entering an un-organized sector it is difficult to make the pandits understand what actually is this business and how can it be beneficial to all."
This proved that when you have the will to do it every problem can be solved easily!
The process of opening an online store would not have been simple! So how was the process? "Opening an online store through a software and the experience using the Zencommerce software has been good the benefit of this was that the process was quick, there was no need to wait and provide a lot of details. Their in built templates were of great help and this made the work simpler, just upload your catalogue, give minimum input and your ecommerce website is ready. They have good set of developers who are ready to help you at any time and are very prompt. Taking care of each and every point of your (customers) requirement."

So here's what Mr. Rajnish had to say about his experience being in the ecommerce market and selling goods online. The idea of selling religious products online was different and the best solution for all those people who find it difficult to look for religious products and pandits to perform the puja. The ecommerce industry has been amazing for Mr. Rajnish and his opinion on how easy it was to get his ecommerce website built with an ecommerce software was great as well. And this proves that the willingness to do something different and have a unique solution to people's problems helps you in the growth and success of your business.