Internet is everywhere
Nowadays, there is no sentence like: "computer with access to Internet" - Its by default.
The share of mobile access to web pages has risen drastically and increasing year-by-year.
In 2013 200 million tablets were sold all over the world.
51 million smartphone users in urban India today.
India sells 3.11 million Tablets in 2012 with 1.09 million shipped in October-December quarter alone.
27 million Smartphone Users in Urban India.
43% of e-buyers all over the world shop on smartphones, 41% on tablets.
Source: Gemius SA, gemiusTraffic, 08/11/2010 - 10/11/2013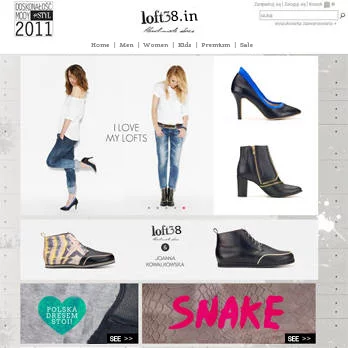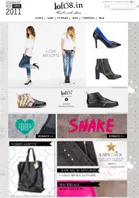 Feel shopping on each screen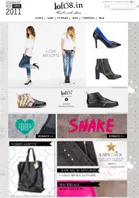 Technology does't limit access to your store hence each customer will easily find your offer online. On their laptop, smartphone, tablet, TV, game console or mobile - the store will optimally adapt to each screen with best fit.
If anyone today is still puzzled about becoming mobile, it's the same dilemma that ten or fifteen years ago occurred in companies elaborating on using e-mail. A generation raised on Internet from the cradle enters the market now and will take advantage from it in a whole different way than current thirty-year-olds. It's very possible that shopping will transfer in full to smartphone scenes and games console? better not to sleep this over.
Panel that has it all !!!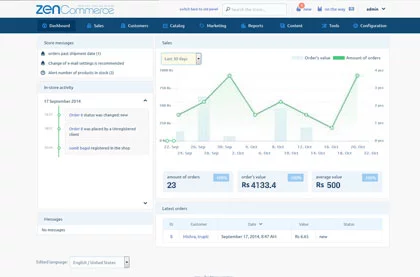 Zencommerce is the first e-commerce platform in the world that shares with you a full responsive admin panel in the store. What does this mean? Your basic work tool is designed in a way that allows it to fit perfectly on every screen. The arrangement of each element was planned to maximize simplicity while using Zencommerce. You will be overwhelmed by its fluidity and comfort of usage.
Never to miss the fact that the innovative administrative panel is also very attractive. The project managed to combine innovative design and functional image.