Trusted store sells more
Give your customers a sense of security
Install SSL certificate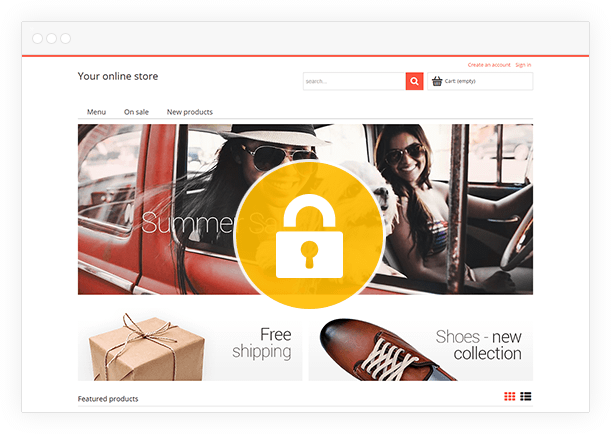 Learn more about securing your website
4 reasons why you should install certificate right now

Your customers need it
92% of the users draw attention to safety issues at the store. SSL Certificate gives them a sense of security and encourages purchases.

Google recommendation
The world's largest search engine prefer sites with SSL certificate. Without it, effective AdWords campaigns are impossible.

Facebook requires it
Specifically shop on Facebook. If you want to start professional sales in social media, you really need this.

Browsers say YES
Websites protected by SSL certificate are better treated by the most popular web browsers.
Secure your website and win more customers
SSL certificate confirms the credibility of websites and protects shops before disappearing from search results.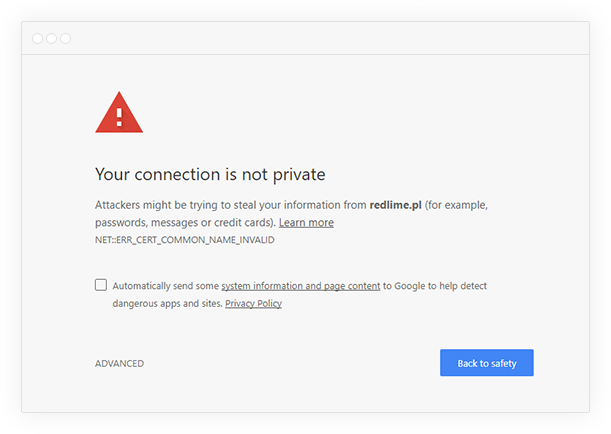 Install SSL certificate
SSL certificate
₹ 2999 Yearly
256-Bit encryption
Reliable & secure
IDN support
New gTLD support
99% browser compatiability