Your friends have influence on 80% purchases
SocialCommerce
Platform for your customers
70% of buyers are driven by web feedback during shopping.
social media is the most important source of information on any products.
58% of Facebook brand fans expect special offers.
Social media users buy online 12% more then other Internet users.
A store on Facebook and Facebook in a store
Products "LIKE" and "COMMENTS" from real people
Get commented on products from real people using Facebook comments function. This functionality allows feedback on products in the store using Facebook accounts. Apart from placing the opinions in the store they also can be placed on the user's wall, thanks to that each friend will be informed about your store. After becoming your webstore owner you can moderate the comments, maintain full control on the content.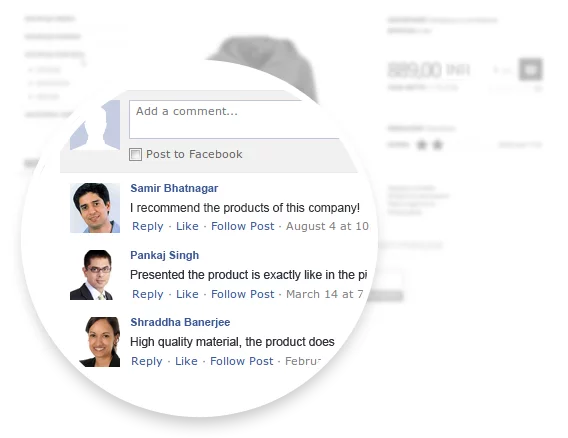 Exclusive discount coupons for your facebook fans
This unique functionality allows building loyalty and provide rewards to your customers in a very easy way. Encourage your store users to click "like", collect fans and reward them with special offers, especially designed for them.
Full sales reports and Facebook registration
Analyse and see how well the Facebook store performs... The store has an advanced user activity reports using this version of the Facebook store. Customers registered through Facebook and orders made by Facebook have check marks, so that you can see exactly how well your Facebook store performs.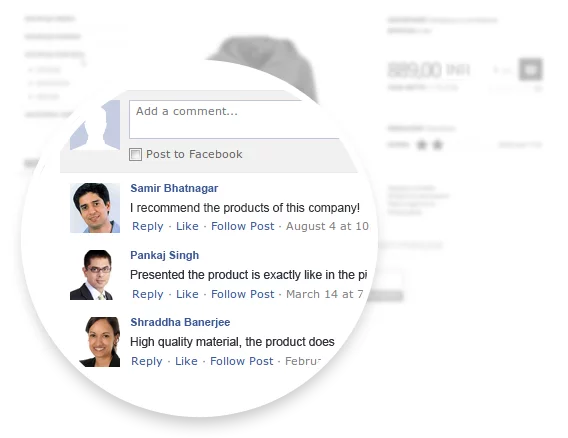 "like" button
A button on the product's card that allows to like products. Ability to limit store access only for fans. In order to buy in the store and get a discount the user has to click "like".
"send" button
This Facebook plug-in allows sending your store's product information to all your facebook friends.
OpenGraph
The implementation of Facebook's protocol that allows describing the in-store products.
Integration with Facebook search engine
Integration with the search engine helps your customer's friends finding the products. The products that were liked will appear first on the list of searched positions together with showing the people that clicked "like".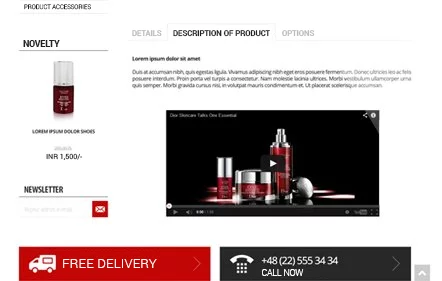 Webinar on products
Nowadays consumers buy with there eyes. Pictures and films have the biggest impact on them. Placing a film in the product's description will decidedly increase the chance of purchasing goods by the customer. Multimedia enhance website attractiveness not only for the visiting party but also search engines - your store can be better positioned in Google for example
Google+
Easily recommend what's new in the network, advertise sales and promotions.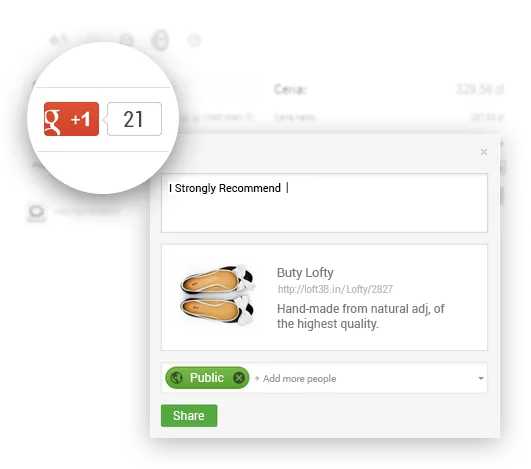 Product pinning
Pay attention to your products, inspire, reach everyone forming online trends.