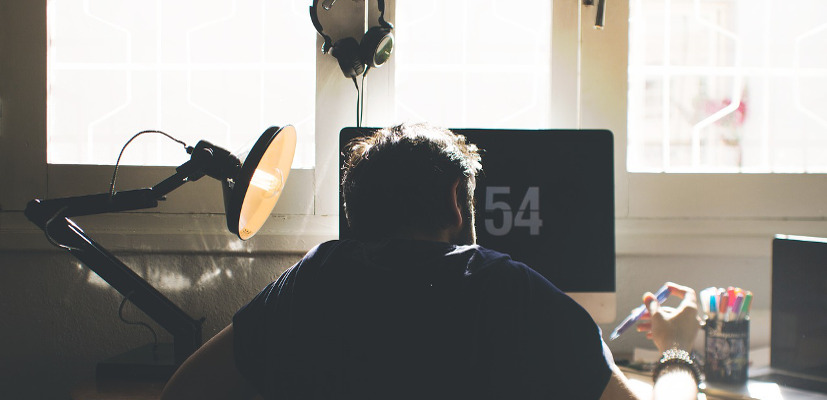 Think about living without a name… Without your identity… Scary isn't it?! If you have to live life without your identity, it's difficult and I am 100% sure, this is something you wouldn't want to. So why leave your business nameless?

We all know that "name" is our identity and a having "a domain" is giving your website and your business an identity. But what makes me say this! Before the question rises, let me give you an answer… Why do I need to have my own domain name?
Provides your business with an identity and makes it different
Could you imagine a world without names or without identities? Impossible!… Name is my identity and having a domain is giving a unique status to my business. So having a domain name makes your business stand out from your competitors in the same market and makes it different! Quickly give a domain to your business and make it unique! For eg: Azoresworld.com, Frozaz.com and Vidhianand.com are some of our clients who gave their business unique identities with their unique domain names.
Easy for customers to remember
Customers remember you for your uniqueness. Once 'Britannia' built it's unique identity with that rare tune it created for it's brand "tin ting tin" each of us know and remember this tune distinctively. The same way an extraordinary domain name in ecommerce industry, brings your brand the easy traffic you want and makes your customers remember your brand in a unique manner… "It's time – let's make the difference".
Gives you more credibility
Once @Zencommerce customer told me: "when you have your own website with your own domain name, this gives your business more credibility and makes your business a serious affair for your customers and competitors". This is so true. Your domain name gives your business the importance in the market and enhances the brand identity. Having a domain name for your website from the beginning of your business gives the much required boost to its identity. "So build your credibility right now."
Very important for search engines
We all want to our website to be seen on the top of search engines with high priority… And with a domain name we cross the first step towards this process and make it simpler… Let's make your domain have a unique search on engines.
Easy domain, is easy to remember
What's the most important thing to keep in mind when you create your own domain name? Just keep it simple & think about it! If you were told to remember a complicated name for a website, would you ever visit that online store… So always remember to keep that domain name simple to remember. A domain name is your website's identity and it should be one that can be recollected with ease.
One or two word domain name is the best 😉
A short and sweet name is the best to remember and best to know as well. For eg: Kanaktiffins.com or Bookego.com, they have domain names that are short and simple to recollect. It's best to have your domain name which have limited use of words, making it simple for your customers to recollect your brand better. So keep it short and sweet 🙂
Here's what Mr. Ankur Goel from Zencommerce India added to the importance of having a domain name: "Anyone who owns his website, be a small business owner or the owner of a pan shop should have a domain name… An identity for his business website!".
The points are limited but the benefits are strong. Having a domain name gives an exotic touch to your business and it's identity for your customers. So let's give you chance to try.