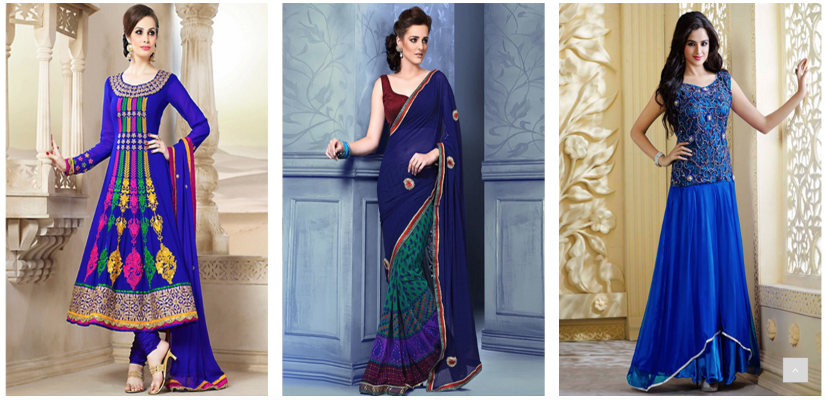 "You can't wait for customers. You have to figure out where are they, go there and bring them back to your store" – Paul Graham, Y Combinator.
Ecommerce sector has grown tremendously lately. The way we sell and purchase products has changed too. Today we prefer buying stuff online sitting on the comfortable sofa at our homes. That's what ecommerce is all about. Ecommerce is another name for easy-commerce → making the purchase easy for customer. Brands like Voonik or Myntra use the ecommerce platforms to sell their products. They want to be close to their clients, they want to sell more and fast. That's why they want to sell online. Let's see what this means and what you need to sell clothes more effectively through an online store…
Choose your brand name
Everything starts with a name. GOOD NAME. Give an amazing name to your brand that's easy to remember and unique to its existence. Look at these: Roamdeal.com & Vidhianand.com – these brand names are unique and easy to recollect.
Identify your customers and target group
Know your customers! Before you start selling online it's important to know who you're looking for. Knowing the group of people you're targeting and the taste of your customers, their geographic location, etc – that's your basic data. This would be helpful and with this knowledge you can target the right audience more effectively.
Get the best software
To make all these processes easy it's best for you to get ecommerce software tailored to your needs. And it's called "instant online store". Like Zencommerce. This software can help you build your webshop effectively in minutes and also provides you with the integration of payment gateways, domain names, logistic partners etc. More than 250 features help you reduce time and efforts you need to invest in online store.
Get your own domain name
Now you have brand name and best software, right? So it's time to set your domain name – be sure it's unique as you and your brand name. (Remember: Zencommerce store can run under your own domain)
Set your logistics and payment options
How would you like deliver your products to the customers? It's important to know how you want to reach your customers and what kind of delivery option will be able at your store. Think like your customer and don't forget about integrations with PayPal & CC Avenue. Also, remember about safe, nice and eye-catching package of your products. Nobody likes returns.
Include product and site information
When your online store is open the next step is to provide your customers with the information they would require during the purchase and to know more about your brand. This work will take some time but this process is very important. Write content for About Us page as well as for Collections, FAQs, Returns & Shipping, Privacy Policy, Terms of Use or Contact. Don't forget about details about the products (size, colour, material, availability), pictures and anything that would help your customers to make right shopping decision. Some online stores that have good amount of information provided for it's customers are: Fashionoma, Roamdeal and Vidhianand.
Promotional strategy: Social media presence
Social media are the most powerful tools used by the all ecommece businesses. Webstore owners know that we all love being on Facebook, Twitter, Google+ or Pinterest and spend most of our time on social media sites. So you need to do it as well. Build your social media presence on these channels and promote your business to reach out customers more effectively.
Advertising
Look for paid forms of advertising through Google AdWords, Google Maps, Facebook and newsletter services. Get in touch with bloggers and vloggers to promote your brand on YouTube and websites. After that, think about offline promotion – maybe about ads on your favorite tv or radio station – do anything you can to show people that your ecommerce business and your ideas are worth "every penny". That's why you're opened this online store, right?